Shoufuku Gawara
-Japanese Roof Tile Good Luck Charms-
Small Gift Set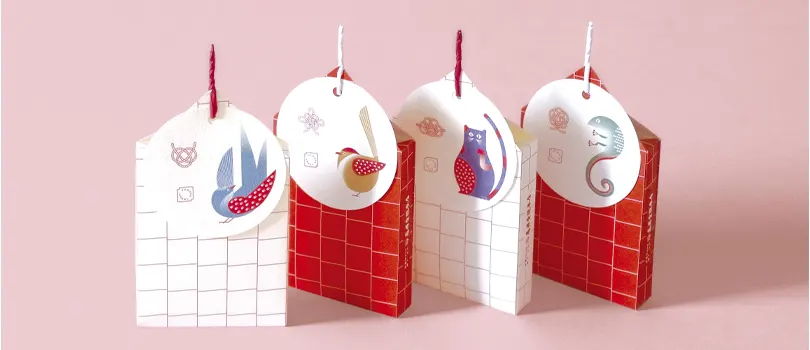 感謝のしるしに、
福を招く小さな贈りもの
Small gift set that brings happiness and expresses your appreciation.
結婚式や二次会のプチギフトに。ちょっとしたお礼の品に。
神戸発祥の銘菓「瓦せんべい」を、佳き日の喜びとともに贈る
スペシャルパッケージができました。
古来より、家を風雪から守るだけでなく、
厄除けの意味を込めた縁起ものでもあった瓦。
大切な人への感謝とともに、
これからの日々に幸多かれと願う気持ちを伝えます。
A small gift for guests at weddings or after parties.
A casual thank-you gift.
We made a special package for this Kobe-born signature "Kawara Senbei" confections to share the joy of a happy occasion.
Since ancient times, kawara (roof tile) has not only protected our houses from wind and snow,
but has been a sign of good fortune that protects us from bad luck.
They send your appreciation for someone you care about and wish them more happiness for the days to come.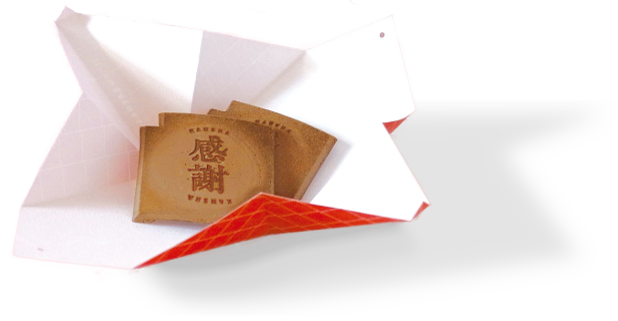 広げれば一枚の紙になる箱は、伝統の「折形」に学んだもの。
中に定番の「小瓦」(7㎝角×2枚入り個包装)が入っています。
When unfolded, the box becomes one sheet of paper,
which we learned from the traditional origata, the origin of origami.
Our classic "Kogawara" is in it (7cm square, 2 pieces, individually wrapped).
◎ 招福瓦プチギフト

(瓦せんべい2枚入り)


一箱 270円

(税込)
◎ Shoufuku Gawara small giftset

(includes two kawara senbei crackers)


¥270

(include tax)

/ box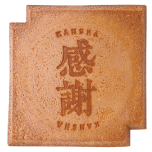 赤い箱には"感謝"が入っています。
The red box contains "Appreciation".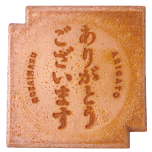 白い箱には"ありがとうございます"が入っています。
The white box contains "Thank you very much"
微笑み誘う、招福動物のペーパーチャームを添えて
古来より縁起のいい存在として親しまれてきた4 種の動物をチャームに。
ちょっとユーモラスな姿に、思わず笑顔がこぼれます。
With a paper charm of an animal that makes us smile
We made charms of four animals that have been seen as a sign of good fortune since ancient times. The slightly humorous look on animals can't help but make us smile.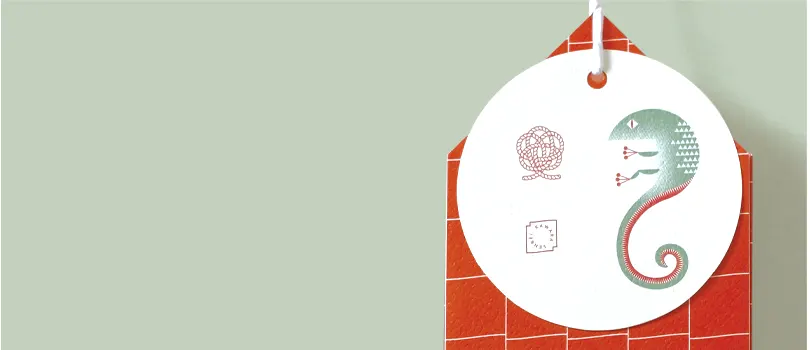 やもり Gecko
古くから家を守ってくれると言われる「家守(やもり)」。神の使いともいわれ、その姿を見ると金運が上がるという言い伝えも。
Geckos, written in Japanese as yamori using the kanji 家 and 守 (for house and protect, respectively) have been said to protect our house. They are also seen as a divine messenger, and there's an old saying that they bring you economic fortune if you see one.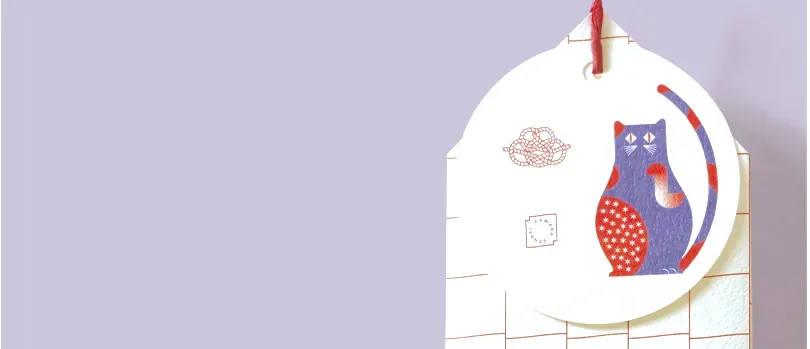 ねこ Cat
暗闇でも目が利くことから、魔よけや幸福を呼ぶ力を持つと信じられ、縁起もの「招き猫」でもおなじみです。
As they can see well, even in darkness, people have believed that they have power to expel evil and bring happiness. They're also known well as a lucky charm, "Maneki-neko".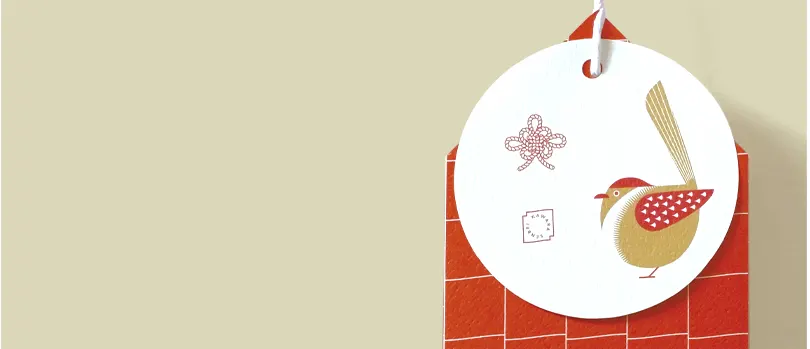 すずめ Sparrow
「厄をついばむ」家内安全のシンボル。また和の伝統文様でおなじみの「福良(ふくら)雀」は、富や豊かさを表します。
They are a symbol of safety in the household as they peck bad luck. Also, there is a well-known traditional pattern featuring "fukura suzume (plump sparrow, fukura can be written as福良, which means happy and good)", which represents wealth and affluence.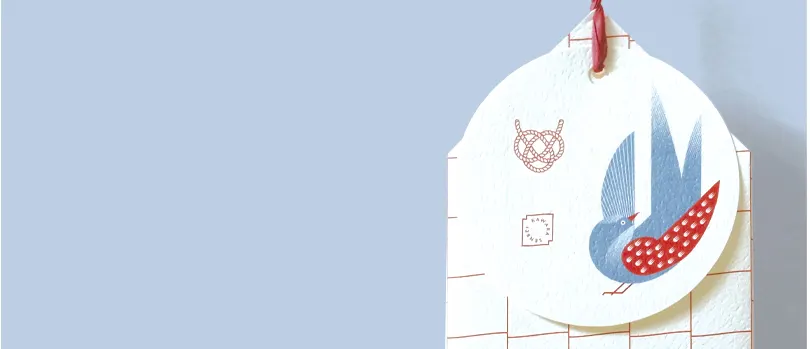 つばめ Swallow
巣をつくり子育てにいそしむ姿は子宝の象徴。つばめが巣をつくる場所には幸運が訪れると言われています。
We see them as being busy raising baby birds, which made them a symbol of being blessed with children. It is said that there will be good fortune where they build a nest.